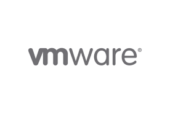 VMware believes that software has the power to unlock new possibilities for people and our planet. Their software forms a digital foundation that powers the apps, services, and experiences transforming the world. Every day, VMware works to solve their customers' toughest challenges through disruptive technologies like edge computing, artificial intelligence, blockchain, machine learning, Kubernetes and more – to define the digital foundation that will accelerate the next wave of innovation. VMware streamlines the journey for organizations to become digital businesses that deliver better experiences to their customers and empower employees to do their best work. Their software spans compute, cloud, networking and security, and digital workspace.
Build your knowledge and expertise with VMware Education. They empower your teams with training designed to speed adoption and understanding of their products, so that you can create a self-sustaining enterprise. VMware Education Services provides training and certification programs designed to grow your skills and validate your ability to leverage all the opportunities made possible by your VMware solutions.
LearnSpectrum can give you more information or schedule your VMware training needs. Please call LearnSpectrum toll free at 888.682.9485 and speak to a Client Success Consultant.
*Information sourced from: www.VMware.com