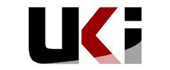 Ultimate Knowledge Institute (UKI) sets the standard for Information Technology, Information Assurance, and Cyber Security training and consulting services to the Department of Defense, Federal Agencies, DOD Contracting Partners, and Fortune 500 companies. Since 1997 UKI has focused their training and personnel compliance management system on exceeding their customers' expectations in a cost effective manner that surpasses mission requirements. UKI specializes in customizing training courses to meet a client's emerging technology requirements.
UKI is the creator of the industry's most comprehensive Social Media Security Training and has teamed together with CompTIA to provide the first Social Media Security Professional Certification. UKI's specific training experience demonstrates the ability to meet and exceed the standard that most organizations are used to receiving.
LearnSpectrum will help you assess your UKI training requirements and craft a custom corporate training plan to meet your needs. Please call LearnSpectrum toll free at 888.682.9485 and speak to a representative.
*Information sourced from: www.ultimateknowledge.com