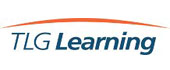 For over 20 years, TLG Learning has been trusted by the Northwest's Premier Companies as the leading provider of computer training in Washington State and the key go-to partner for Washington State headquartered companies that require nationwide training solutions. They have been a Microsoft Gold Certified Partner for Learning Solutions and the largest F5 Authorized Training Center in the Western USA over 10 years. They are also a significant provider of nationwide learning solutions and custom training content development to well-known organizations such as Microsoft Corporation.
TLG Learning is approved for Major Government Funded Career Training Programs, including both Washington State Funded Workforce Programs and Veterans Administration Educational Benefits Programs. They also are a Licensed Private Vocational School in the State of Washington.
During the calendar year of 2013, 99% of their clients reported they would recommend TLG Learning to others. TLG Learning is confident they will be providing the finest computer training for many years to come. Most of their clients are corporate and government organizations, but they also take pride in offering comprehensive Information Technology Career Development Training and IT Career Support Services to private individuals both directly and through relationships with trusted partners.
TLG Learning offers regularly scheduled computer classes in Bellevue, Seattle, Tacoma and Lynnwood — plus private and custom training options and content development services throughout the Pacific Northwest and entire U.S.A. Although their "dba" name changed in November of 2008, their corporate name and corporate ownership has always been, and continues to be, Technology Learning Group, Inc., (dba TLG Learning) a Washington State Corporation founded in 1993. They have had no changes in ownership or senior management since our company was founded.
LearnSpectrum will help you assess your TLG Learning training requirements and craft a custom corporate training plan to meet your needs. Please call LearnSpectrum toll free at 888.682.9485 and speak to a representative.
*Information sourced from: www.tlglearning.com