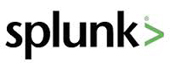 Splunk was founded to pursue a disruptive new vision: make machine data accessible, usable, and valuable to everyone. Machine data is one of the fastest growing and most pervasive segments of "big data"—generated by websites, applications, servers, networks, mobile devices and all the sensors and RFID assets that produce data every second of every day. By monitoring and analyzing everything from customer clickstreams and transactions to network activity and call records—and more—Splunk turns machine data into valuable insights no matter what business you're in. It's what we call Operational Intelligence.
Splunk's Instructor-led classes are available virtually or at your site. They schedule virtual classes of the complete Splunk curriculum at least once a month. The classes are delivered live via web broadcast and have hands-on exercises through remote servers. Virtual classes are taught in four to five-hour segments, so you can keep up with your day job, or spend time on extra lab work. Learn more about their virtual classroom. Dedicated virtual classes are also available.
LearnSpectrum will help you assess your Splunk training requirements and craft a custom corporate training plan to meet your needs. Please call LearnSpectrum toll free at 888.682.9485 and speak to a representative.
*Information sourced from: www.splunk.com