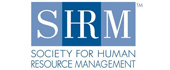 Founded in 1948, the Society for Human Resource Management (SHRM) is the world's largest HR membership organization devoted to human resource management. Representing more than 275,000 members in over 160 countries, the Society is the leading provider of resources to serve the needs of HR professionals and advance the professional practice of human resource management. SHRM opened offices in Beijing, China, and Mumbai, India, to help establish important two-way relationships, provide education and facilitate the advancement of HR.
Whether you are scheduled to take the an HR certification exam, want to stay abreast of HR trends and developments, need recertification hours, or are an HR educator, SHRM offers a wide breadth of educational programs and products. SHRM has developed five exceptional tools to help you prepare for HR certification exams. Choose the learning option that meets your needs and learning style.
LearnSpectrum will help you assess your SHRM training requirements and craft a custom corporate training plan to meet your needs. Please call LearnSpectrum toll free at 888.682.9485 and speak to a representative.
*Information sourced from: www.shrm.org