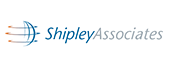 Shipley Associates is a trusted, global, professional services firm focused on helping their clients compete for and win business. Clients range from large, multi-national companies to individuals—all with a common goal: win government and commercial contracts to grow revenue, improve organizational business development effectiveness while decreasing new customer acquisition costs, and prepare and develop top performers through Shipley's market leading training and certification programs. Their mission is simple: they help companies win business.
Shipley Associates offers a comprehensive curriculum of public workshops that provides your proposal teams with the skills, tools, and hands-on training needed to improve your win rate.  Companies choose Shipley for onsite tailored training to orient new employees or build long-term, sustainable business development capability.  Through ShipleyOnline™ professionals seeking Shipley training can participate in certain courses at their office, home, or on-the-go using mobile technology.  This instructor-led training consists of live sessions combined with exercises based on a case study.  Learn how to win business at your own pace and on your schedule with Shipley's interactive self-paced courses.  With no fixed schedule and ample time to go back and review topics as needed, their self-paced eLearning offers you an effective use of your time and training investment.  And finally, Shipley offers certification for business development professionals seeking to validate their learning and course completion.
LearnSpectrum will help you assess your Shipley Associates training requirements and craft a custom corporate training plan to meet your needs. Please call LearnSpectrum toll free at 888.682.9485 and speak to a Client Success Consultant.
*Information sourced from www.ShipleyWins.com