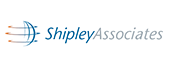 Since 1972, companies and individuals have repeatedly selected Shipley Associates to help them improve their business development performance, capabilities, and sales communications. Whether competing for large or small contracts, Shipley helps clients improve the probability of winning business. Across the globe, Shipley clients win business now and build long-term sustainable capability when applying our blended-services model. By flexibly combining consulting support, training services, and integrated tools, Shipley clients improve their win probability and gain a sustainable competitive advantage. Clients worldwide value this blend of solutions. Teaming with Shipley on critical "must win" pursuits improves your win probability and gives you a distinct competitive advantage!
Learn from industry-proven facilitators. Build lasting internal capability through the most valuable training curriculum for winning both government and commercial business available in the industry today. Shipley is an Accredited Training Organization (ATO) through the Association of Proposal Management Professionals (APMP). All Shipley courses are approved for continuing education units from APMP.
LearnSpectrum will help you assess your Shipley Associates training requirements and craft a custom corporate training plan to meet your needs. Please call LearnSpectrum toll free at 888.682.9485 and speak to a representative.
*Information sourced from www.ShipleyWins.com