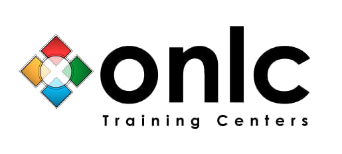 Over thirty-five years and still growing, ONLC Training Centers is one of the the largest privately held IT training companies in the USA. They deliver instructor-led, hands-on computer training at their more than 300 locations coast to coast. ONLC has grown to be the largest IT training company in the U.S. with over 300 classroom facilities in North America. They offer an extensive library of training classes including Microsoft, CompTIA, Adobe, Cisco, Citrix, Oracle, Autodesk, Tableau and many more.
At ONLC Training Centers, they believe that the classroom is the centerpiece of a great learning experience. In an IT training event, the classroom provides an interruption-free environment where all of the hardware, software, and communication links are in place and ready for you to get straight to the business of learning. ONLC Training Centers feels that the classroom should be an important part of the training experience—even if the training is delivered over the internet. When they schedule a class, they make it available at all of their training locations on that date. Their clients know that the classes can be taken either from their home or office. Even so, approximately 85 percent of students still choose to attend from an ONLC training location. Their instructors are very practiced at working with remote students. In almost all cases, no students are in the same physical room as the instructor, giving everyone equal instructor access.
With our Managed Learning Services, we find and manage the best ONLC training and certifications for your organization. You receive training and certification directly from ONLC Training Centers through a single channel – one call, one person, one simplified solution.
Please contact us via the Get Started link below or call us at 888.682.9485 to speak to a Client Success Consultant.
*Information sourced from: www.ONLC.com