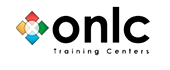 ONLC Training Centers is a leading Microsoft Gold authorized training partner. Over thirty years and still growing, ONLC Training Centers is one of the the largest privately held IT training companies in the USA. They deliver instructor-led, hands-on computer training at more than 300 locations coast to coast.
IT training is their only business. As a result, they focus all of their energy on meeting the training needs of their clients. In 2004, when they saw how businesses and individuals were being impacted by the training industry's chronic class cancellation problem, they responded. They pioneered a solution that connects multiple classrooms into a single live training event. This allowed them to drop their cancellation rate to below 3% (the lowest in the training industry) while still delivering a classroom-based, instructor-led training solution. They feel strongly that the classroom is the centerpiece of an exceptional training experience and created a solution that blends traditional and remote classroom instruction. They call it RCI (Remote Classroom Instruction).
LearnSpectrum will help you assess your ONLC training requirements and craft a custom corporate training plan to meet the needs of you and your group. Please call LearnSpectrum toll free at 888.682.9485 and speak to a representative.
*Information sourced from: www.ONLC.com