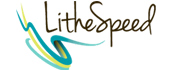 LitheSpeed is a cadre of expert Lean-Agile-DevOps trainers and consultants supporting Business Agility through management consulting, enterprise training, and program & team level coaching. They specialize in executive support and founded the Agile Leadership Academy® to meet the unique learning needs of Agile leaders. They help organizations focus on outcomes and drive Business Agility through Business Agility Sparks™, setting up Agile Value Management Offices™ and End-to-End Value Stream Teams, employing Dynamic Strategy and Decision Making, and more. They believe Agile and Lean methods are the key to a cultural shift and a transformative way of getting things done.
LitheSpeed provides a wide range of offerings in the Lean and Agile space, from private & public training classes globally in Scrum, Agile, DevOps and Agile Project Management, to the holistic support of organizational transformation through coaching and consulting. LitheSpeed facilitators have trained more than 25,000 people in Lean and Agile methods. Book a public class, private certification training, or work with their experts to build comprehensive custom training packages. Their custom training and curriculum design spans people, product, and process to help you discover customer value, accelerate delivery, and optimize and scale methods that work.
LearnSpectrum will help you assess your LitheSpeed requirements and craft a custom corporate training plan to meet your needs. Please call LearnSpectrum toll free at 888.682.9485 and speak to a Client Success Consultant.
*Information sourced from: www.lithespeed.com