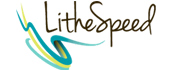 LitheSpeed is a cadre of leading scrum trainers, agile team coaches, and enterprise agile consultants on a mission to transform workplaces into environments that promote self-management, continuous improvement, and high morale. They believe in learning cultures over ultimatums, custom solutions over a one-size-fits-all approach, and community over competition.
LitheSpeed's motivation is the knowledge that they have the opportunity to improves people's lives through their work. Agile software development isn't just about building higher quality products, speeding time to market, and reducing waste– though it does all of those things. It's about empowering people, encouraging innovation, and getting individuals and teams on the path toward continuous improvement. Whether you're a project manager interested in learning what this agile business is all about, an agile team lead ready to take your commitment to the next level, or a CTO preparing for a total agile rollout, they can help. LitheSpeed offers an ever-evolving suite of public and private training options, including Certified ScrumMaster Training, Certified Product Owner Training, and PMI-ACP Prep.
LearnSpectrum will help you assess your LitheSpeed requirements and craft a custom corporate training plan to meet your needs. Please call LearnSpectrum toll free at 888.682.9485 and speak to a representative.
*Information sourced from: www.lithespeed.com