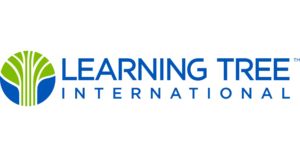 Learning Tree believes in the power of developing others; that in their helping others learn new technologies and skillsets they are empowering individuals to support organizational growth. It's why more than 65,000 organizations around the world have trusted Learning Tree to develop critical knowledge, skills, and abilities in over 2.5 million of their staff.
The rapid pace of technology and business today demands a learning approach that fits the needs of both the individual and the organization. Learning Tree engineered a learning ecosystem to reflect that need. Learning today requires a guided approach through the complex number of formal and informal learning options. It requires an approach that encompasses the top learning methods used today and aligns them to support organizational outcomes.
Learning Tree's learning ecosystem is designed to support how learning is done today and evolves to meet advances in technology and individual learning needs. Integrating the world's largest collection of proprietary and IT partner content, resources, and expertise with a global instructor pool of more than 600 real-world experts, Learning Tree delivers custom learning to global organizations no matter where their workforce is located to drive quantifiable results.
LearnSpectrum and Learning Tree consultants are available to help you assess your team's training requirements, and then craft a custom corporate training plan to meet the needs of your group. Please call LearnSpectrum toll free at 888.682.9485 and speak to a Client Success Consultant.
*Information sourced from: www.LearningTree.com
ITIL® and PRINCE® courses are offered by Learning Tree International , ATO/Affiliate of AXELOS Limited. ITIL® and PRINCE® are also registered trade marks of AXELOS Limited. All rights reserved.