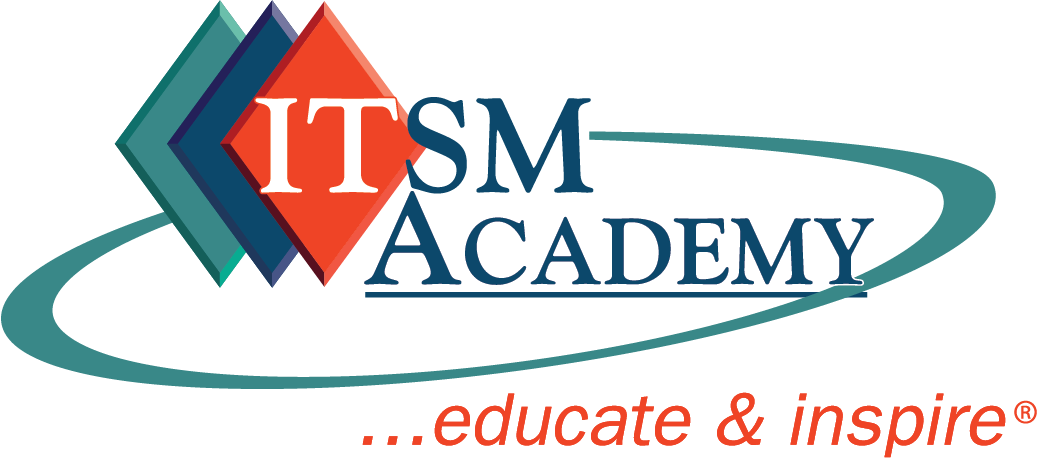 ITSM Academy is widely recognized for its expertise in multiple IT frameworks (ITIL, DevOps, Agile Service Management, Lean) and, more importantly, how the frameworks work together. They are a female-owned small business, established in 2004. Their business values are founded on trust, loyalty, professionalism, and long-term relationships. "Educate and Inspire" is not just their corporate slogan – it speaks to their core mission and goal.
ITSM Academy's extensive catalog includes accredited and sustainable ITIL®, DevOps, Process Design (CPDE), Agile Service Management, Site Reliability Engineering (SRE), Value Stream Mapping (VSM), and Experience Level Agreement (XLA) training and education. Their courses include GAME ON!, an Interactive Learning Experience® and access to their innovative Learner Portal. All of ITSM Academy's certification courseware is developed in-house and is accredited by independent international organizations.
LearnSpectrum will help you assess your ITSM Academy training requirements and craft a custom corporate training plan to meet your needs. Please call LearnSpectrum toll free at 888.682.9485 and speak to a Client Success Consultant.
*Information sourced from: www.itsmacademy.com
ITIL® and PRINCE® courses are offered by ITSM Academy, ATO/Affiliate of AXELOS Limited. ITIL® is a registered trade mark of AXELOS Limited, used under permission of AXELOS Limited. All rights reserved.