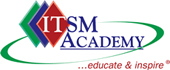 ITSM Academy, Inc., founded in 2003, is a full service provider of IT Service Management (ITSM) education and advice. Their portfolio includes accredited and sustainable ITIL®, Process Design (CPDE), DevOps, and Agile Service Management® training and education. They have built their model so that their courses are interesting, interactive and sustainable. …educate and inspire is not just their corporate slogan, it speaks to their core mission and goal. ITSM Academy is an AXELOS Strategic Partner, and holds ITIL Accreditations from PEOPLECERT and ACQUIROS. They are a Registered Education Partner of the DevOps Institute and a Registered Education Provider of the Project Management Institute. ITSM Academy's business values are founded in trust, loyalty, professionalism and long term relationships. Their single focus is on training and advice; they do not resell consulting, software or any third-party tools.
ITSM Academy's robust catalog of certifications, workshops and simulations have multiple delivery options including; Public (physical and virtual classrooms), Corporate/OnSite and Courseware Licensing. All instructors hold multiple certifications, including ITIL Expert. They have years of hands-on IT practitioner experience, enabling them to effectively intertwine theory with real life stories and scenarios. This training style encourages active group participation, allowing all learners to bring from class a wealth of practical knowledge. Courses are delivered primarily in the virtual classroom – learners and the instructor log in together – and include GAME ON! An Interactive Learning Experience®.
LearnSpectrum will help you assess your ITSM Academy training requirements and craft a custom corporate training plan to meet your needs. Please call LearnSpectrum toll free at 888.682.9485 and speak to a representative.
*Information sourced from: www.itsmacademy.com