International Information Systems Security Certification Consortium - (ISC)2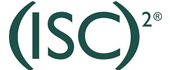 (ISC)² is an international, nonprofit membership association for information security leaders like you. They're committed to helping their members learn, grow and thrive. More than 150,000 certified members strong, they empower professionals who touch every aspect of information security.
How can (ISC)² help you make an impact in your career and advance the security industry? Through their globally recognized certifications, their vast networking and collaboration opportunities, and their Professional Development Institute and leadership tools. Join (ISC)² in their vision of inspiring a safe and secure cyber world.
LearnSpectrum will help you assess your (ISC)² training requirements and craft a custom corporate training plan to meet your needs. Please call LearnSpectrum toll free at 888.682.9485 and speak to a Client Success Consultant.
*Information sourced from: www.isc2.org