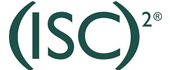 The International Information Systems Security Certification Consortium, (ISC)², is the global, not-for-profit leader in educating and certifying information security professionals throughout their careers. They are recognized for Gold Standard certifications and world class education programs. They provide vendor-neutral education products, career services, and Gold Standard credentials to professionals in more than 135 countries. They take pride in their reputation built on trust, integrity, and professionalism. And they're proud of their membership – an elite network of nearly 90,000 certified industry professionals worldwide.
Your pursuit of an (ISC)² certification, the Gold Standard of information and application security credentials, depends on your access to the very best, very latest knowledge of the (ISC)² CBK. The (ISC)² CBK (Common Body of Knowledge) is a compendium of topics relevant to information security professionals around the world. The (ISC)² CBK is the accepted standard in the industry and continues to be updated to reflect the most current and relevant topics required to practice in the field. All (ISC)² certification examinations test on the candidate's knowledge of the related CBK domains as identified in the Exam Outline. As the creator and caretaker of the CBK, (ISC)² is uniquely qualified to bring you a comprehensive CBK Training Seminar to help you thoroughly understand your security knowledge.
LearnSpectrum will help you assess your (ISC)² training requirements and craft a custom corporate training plan to meet your needs. Please call LearnSpectrum toll free at 888.682.9485 and speak to a representative.
*Information sourced from: www.isc2.org