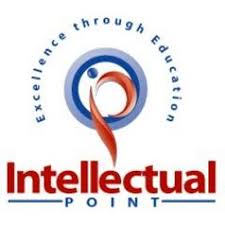 Intellectual Point helps students and professionals bridge the gap between what they learnt at schools and what is expected of them to find a job and excel at their job in today's demanding IT job market. Any individual who is concerned about their career and professional life would attain the confidence they need to face the industry with the help that Intellectual Point provides. Their mission is to mould the skills and potential each student possesses and prepare them to face tough IT industry challenges.
Intellectual Point emphasizes a hands-on, result-oriented, learning-by-doing approach by designing training programs that offer people the knowledge, plus the skills and practices they need to add value to organizations and advance in their careers. Intellectual Point is recognized internationally as the leader in bringing out the best in people. Their training content is constantly updated, expanded, and refined through real-life business experiences, and provides a reservoir of business knowledge that organizations and professionals rely on to drive business results.
LearnSpectrum will help you assess your Intellectual Point training requirements and craft a custom corporate training plan to meet your needs. Please call LearnSpectrum toll free at 888.682.9485 and speak to a representative.
*Information sourced from intellectualpoint.com