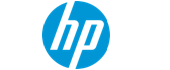 HP's vision is to create technology that makes life better for everyone, everywhere — every person, every organization, and every community around the globe. That motivates them — inspires them — to do what they do. To make what they make. To invent, and to reinvent. To engineer experiences that amaze. HP won't stop pushing ahead, because you won't stop pushing ahead. You're reinventing how you work. How you play. How you live. With their technology, you'll reinvent your world. This is their calling. This is a new HP.
HP Education Technology Solutions are designed to deliver meaningful outcomes for students, schools and communities. HP Education Solutions offer students everywhere, all-the-time access to the content, curricula, and collaboration they need to enable true learning, delivering meaningful outcomes for themselves and their communities.
LearnSpectrum will help you assess your HP training requirements and craft a custom corporate training plan to meet your needs. Please call LearnSpectrum toll free at 888.682.9485 and speak to a Client Success Consultant.
*Information sourced from: www.hp.com