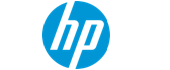 Success hinges on consistency of leadership, focus, execution, and most importantly, great products and services. HP is in a multi-year journey to turn their company around, and they have put in place a plan to restore HP to growth. They know where they need to go, and they're making progress. They continue to drive product innovation in their core markets, with a focus on cloud, security, and big data. They see big opportunities ahead, and they are well positioned to take advantage of these opportunities with their remarkable set of assets and strengths. They have the people, the plan, and the foundation in place to help them succeed on the next phase of the journey.
Get the IT skills you need to drive organizational innovation and unleash the full potential of HP solutions – from infrastructure refresh to cloud.
LearnSpectrum will help you assess your HP requirements and craft a custom corporate training plan to meet your needs. Please call LearnSpectrum toll free at 888.682.9485 and speak to a representative.
*Information sourced from: www.hp.com