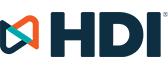 HDI is the leading events and services organization empowering the technical support and service management industry and its people. HDI started the IT service and support industry over 30 years ago, and are the standard for performance improvement at both the organizational and professional levels. They are also wholly committed to the advancement of this community. Whether it be through their online platform – HDI Connect -, best practice resources and content, career networking tools, vendor references, local chapter membership or hosting in person events and meet ups, HDI is the industry's leading connector and collaborator. That is why thousands of organizations and professionals have leaned on HDI over the years to connect them to the answers that advance their careers, grow their network and improve their customer satisfaction and employee engagement.
HDI offers highly interactive, consultative based, and highly rated service and support center education for all levels and roles. Their content covers critical areas such as process improvement, increasing employee engagement, benchmarking while optimizing operations, and raising the overall value of the organization. HDI's education opportunities can help you and your employees adopt best practices that improve customer satisfaction, employee satisfaction, and business value.
Their goal is for their customers to take what they have learned and apply it in their environment immediately. They will provide you with the knowledge, resources, and guidance to improve your service management and support capabilities. From the boardroom to the classroom, from executive level to the in the trenches analyst – HDI has solutions, training, and knowledge to help their customers succeed personally and professionally.
LearnSpectrum will help you assess your HDI training requirements and craft a custom corporate training plan to meet your needs. Please call LearnSpectrum toll free at 888.682.9485 and speak to a Client Success Consultant.
*Information sourced from: www.thinkhdi.com