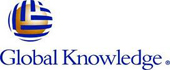 Global Knowledge is the worldwide leader in IT and business skills training. They deliver via training centers, private facilities, and the Internet, enabling their customers to choose when, where, and how they want to receive training programs and learning services.
Global Knowledge's core training is focused on Cisco, Microsoft, Nortel, VMware, Red Hat, business process improvement, and leadership development. Their IT courses include networking, programming, operating systems, security, and telephony. Their business skills courses feature project management, ITIL, people management, and business analysis. Their more than 1,200 courses span foundational and specialized training and certifications.
LearnSpectrum can give you more information or schedule your Global Knowledge training needs. Please call LearnSpectrum toll free at 888.682.9485 and speak to a representative.
*Information sourced from: www.GlobalKnowledge.com