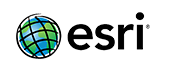 Esri is an exciting company doing important work. Their technology enables organizations to create responsible and sustainable solutions to problems at local and global scales. At Esri, they believe that geography is at the heart of a more resilient and sustainable future. Governments, industry leaders, academics, and nongovernmental organizations (NGOs) trust Esri to connect them with the analytic knowledge they need to make these critical decisions that shape the planet.
Esri offers hundreds of training options on GIS, ArcGIS technology, and related topics. Whether you're completely new to ArcGIS, a developer looking to geo-enable your apps, or a seasoned GIS professional looking for tips to make your next project go more smoothly, they have training to help you achieve your goals.
LearnSpectrum and Esri consultants are available to help you assess your team's training requirements, and then craft a custom corporate training plan to meet the needs of your group. Please call LearnSpectrum toll free at 888.682.9485 and speak to a representative.
*Information sourced from: www.Esri.com