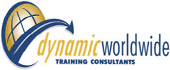 Dynamic Worldwide was founded by technical trainer David Warren, the co-author of Cisco Self-Study: Building Cisco Metro Optical Networks (2003). In 2002, David was an independent trainer for Microsoft and Cisco Systems, plus number of other Companies. It was then that he was approached by firewall-provider Netscreen to incorporate his training style into their courseware. As a satisfied customer, they encouraged him to bring on additional contractors and manage them in his style – this is when Dynamic Worldwide Training Consultants (Dynamic Worldwide) was born. When Juniper Networks acquired Netscreen in 2004, Dynamic Worldwide became Juniper's first national training provider. Since that time, Dynamic Worldwide has been Juniper's leading training partner, winning "Partner of the Year" every year, since the start of the award.
From the start, Dynamic Worldwide has provided students access to the equipment they use in real life. Providing live access to actual equipment ensures the highest learning experience over virtualized systems that "mimic" operations. Dynamic Worldwide has also been able to provide a seamless experience for students who chose to take classes via distance learning and high-definition teleconference. Every student at Dynamic Worldwide has the opportunity to maximize his or her learning potential – anywhere, anytime. Dynamic Worldwide initially offered Juniper networking courses, before adding classes for Microsoft, CompTIA, Palo Alto Networks, VMWare, and EC Council. Headquartered in Tempe, Arizona, Dynamic Worldwide currently provides training in 25 U.S. cities and dozens of office-based and home-based locations around the world, delivering the same quality of instruction globally.
Dynamic Worldwide will strive to be the best and preferred source of computer training. We will achieve this for our clients by implementing high quality training solutions and by providing great value, relevant content, quality materials, and goal oriented education that results in more competent and prepared clients. Dynamic Worldwide will make sure that each instructor has knowledge beyond the confines of the course material to add value to the education that we offer. Every person that works with and for Dynamic Worldwide makes a personal commitment to our clients to insure that they are as prepared as possible to perform their job based on the course material and other relevant information.
LearnSpectrum will help you assess your Dynamic Worldwide training requirements and craft a custom corporate training plan to meet your needs. Please call LearnSpectrum toll free at 888.682.9485 and speak to a representative.
*Information sourced from: www.dwwtc.com