Dynamic Worldwide (DWWTC)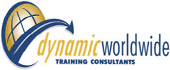 Founded in 2003, Dynamic Worldwide (DWWTC) started as Juniper Networks' first national training provider and has been presented the "Americas Partner of the Year" award for the following 15 years. With a solid foundation in IT training, DWWTC has expanded into corporate, career, and professional development solutions. As a certified training institute, they have remained an authorized training partner with Juniper Networks, CompTIA, Fortinet, and Pulse Secure.  They currently provide training solutions to organizations from local, privately-owned companies to nation-wide Fortune 500 corporations.
Keeping your skills relevant and up to date is the key to surviving in a world of rapid change for business and technology. DWWTC's training courses allow professionals to learn new skills and sharpen existing skills they bring to the job. Through expert training, both you and your company will reap the benefits.  From boot camp courses to focused certification training, DWWTC's instructors engage main learning methodology such as audio, visual, and hands-on learning to help students develop skills in a highly effective and systematic manner.
LearnSpectrum will help you assess your Dynamic Worldwide training requirements and craft a custom corporate training plan to meet your needs. Please call LearnSpectrum toll free at 888.682.9485 and speak to a Client Success Consultant.
*Information sourced from: www.dwwtc.com