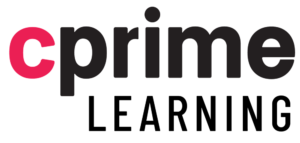 Cprime is the leader in Agile / Scrum transformation services, the largest Agile training company in the United States, a leader in Scrum master certification, an Atlassian Platinum Solution/Enterprise Partner + Atlassian Top Vendor, and a respected DevOps solution provider.
Cprime's solutions bridge the gap between process and technology, and focus on the teams who carry them out. Their Agile training and coaching address the fragmented way Agile and DevOps initiatives are implemented. While focusing on unifying teams and processes, they deliver an integrated approach that supports the software goals of any organization. They call this Software Services Lifecycle Management (SSLM).
Cprime provides corporate, public, certification, and online training for Agile, Scrum Masters, Atlassian and DevOps. Your Agile process is only as strong as the tools that help them run. Cprime is committed to helping you best utilize your software. They fuse teams, tools, and process to empower your DevOps teams to deliver better software more quickly.
LearnSpectrum can give you more information or schedule your Cprime training needs. Please call LearnSpectrum toll free at 888.682.9485 and speak to a Client Success Consultant.
*Information sourced from: www.cprime.com