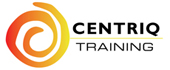 With more than 30 years of IT training experience, Centriq Training is uniquely qualified to help advance your IT career. Whether you are an experienced IT Professional looking for additional skills or IT certification or you are looking to start a new career in technology, Centriq has the training you need.
Centriq's Corporate Division trains more than 3,000 IT Professionals and Developers from over 500 companies each year and their revolutionary IT Career Program is designed to teach you the IT or Coding skills needed to start a new IT career in just four months, even if you have no previous technology experience.
LearnSpectrum will help you assess your Centriq training requirements and craft a custom corporate training plan to meet your needs. Please call LearnSpectrum toll free at 888.682.9485 and speak to a Client Success Consultant.
*Information sourced from: www.centriq.com