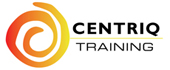 At Centriq, their specialist instructors and state-of-the-art facilities deliver job skills training to the present and future work force of Kansas City. Throughout their 15 year history, they've strived to attain their reputation as the recognized standard for excellence in technical training. They understand that technology changes quickly – so do their customers' needs. They're confident you'll find that their team has the ability and passion to enable you to meet all your business and career goals. Welcome to Centriq Training!
Technology training for IT pros is delivered how and when you want it with Centriq Choice. Whether it's in-classroom Local-Instructor Led Training (ILT), Remote-ILT, or HD-ILT, you're in control.
LearnSpectrum will help you assess your Centriq training requirements and craft a custom corporate training plan to meet your needs. Please call LearnSpectrum toll free at 888.682.9485 and speak to a representative.
*Information sourced from: www.centriq.com