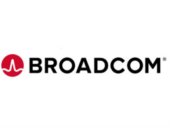 With roots based in the rich technical heritage of AT&T/Bell Labs, Lucent and Hewlett-Packard/Agilent, Broadcom focuses on technologies that connect our world. Through the combination of industry leaders Broadcom, LSI, Broadcom Corporation, Brocade, CA Technologies and Symantec, the company has the size, scope and engineering talent to lead the industry into the future. Broadcom is focused on technology leadership and category-leading semiconductor and infrastructure software solutions. The company is a global leader in numerous product segments serving the world's most successful companies. Broadcom Inc. combines global scale, engineering depth, broad product portfolio diversity, superior execution and operational focus to deliver category-leading semiconductor and infrastructure software solutions so its customers can build and grow successful businesses in a constantly changing environment.
Business is pass or fail. Make sure your people get the education and training to take your business to the next level. CA Education offers a library of over 400 courses to help your teams get the very most from every CA solution. It's learning designed with doing in mind—helping you to improve user adoption and productivity, reduce your reliance on external support, and maximize your investment to create a competitive edge. More than 25,000 courses a year. Taught by award-winning instructors who average more than 20 years of experience and boast a 94 percent satisfaction rating. This is the place to learn. Now is the time to start.
LearnSpectrum will help you assess your Broadcom training requirements and craft a custom corporate training plan to meet your needs. Please call LearnSpectrum toll free at 888.682.9485 and speak to a Client Success Consultant.
*Information sourced from: www.broadcom.com