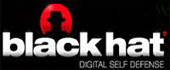 The Black Hat Briefings are a series of highly technical information security conferences that bring together thought leaders from all facets of the infosec world – from the corporate and government sectors to academic and even underground researchers. The environment is strictly vendor-neutral and focused on the sharing of practical insights and timely, actionable knowledge. Black Hat remains the best and biggest event of its kind, unique in its ability to define tomorrow's information security landscape.
In addition to the large number of short, topical presentations in the Briefings, Black Hat also provides hands-on, high-intensity, multi-day training. The Training sessions are provided by some of the most respected experts in the world and many also provide formal certifications to qualifying attendees. Arrangements can also be made to bring Black Hat's trainers to your location for private and customized training.
Black Hat's decade of leadership attracts the most prestigious names from the full spectrum of security thinkers, and ensures that the conference stays on the leading edge of new security trends as they emerge. Their commitment to delegate feedback also helps keep their presentations aligned to the needs and desires of their delegates.
LearnSpectrum will coordinate Black Hat security conferences and training sessions for all prospective attendees. If you are ready to enroll or if you are interested in receiving more information about any Black Hat conference or training event, please contact a LearnSpectrum representative at 888.682.9485.
*Information sourced from: www.blackhat.com/us-14/