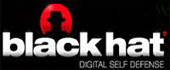 Black Hat is the most technical and relevant information security event series in the world. For more than 20 years, Black Hat Briefings have provided attendees with the very latest in information security research, development, and trends in a strictly vendor-neutral environment. These high-profile global events and Trainings are driven by the needs of the security community, striving to bring together the best minds in the industry. Black Hat inspires professionals at all career levels, encouraging growth and collaboration among academia, world-class researchers, and leaders in the public and private sectors.
Black Hat Training offers attendees individual technical courses on topics ranging from the latest in penetration testing to exploiting web applications and even defending and building SCADA systems. Often designed exclusively for Black Hat, these hands-on attack and defense courses are taught by industry and subject matter experts from all over the world with the goal of defining and defending tomorrow's information security landscape.
LearnSpectrum will coordinate Black Hat information security event and training sessions for all prospective attendees. Please call LearnSpectrum toll free at 888.682.9485 and speak to a Client Success Consultant.
*Information sourced from: www.blackhat.com/us-14/