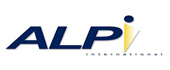 ALP International (ALPI) has been a leading provider of comprehensive test automation and software training services in the Washington, D.C. metropolitan area since 1993. Celebrating decades of consulting and training success, their business continues to thrive and their extensive client list numbers over 1000, including Fortune 500 companies, government agencies, and non-profit organizations. Their high level of service and skill has resulted in exceptional growth and frequent recurring business from their many satisfied clients. In addition, ALPI contributes to the empowerment of the software testing community through the sponsorship of the National Capital Area Software Forum.
ALP International's testing and test tool training classes are interactive, participatory, and provide challenging exercises and discussion to ensure concepts are learned, understood, and applied. All of ALPI's training is based on their unique Interactive Learning Method TM which allows you to apply the classroom lessons directly to your real-world testing challenges. That is why when you choose ALPI, you don't just get training, you get success.
LearnSpectrum can help you determine which ALP International courses best fit your training needs. For more information, please contact a Client Success Consultant toll free at 888.682.9485.
*Information sourced from: www.ALPI.com