SOSi External Training Requests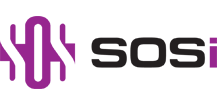 LearnSpectrum assists SOSi employees with course research/pricing, enrollments and logistics support. Let us help you find the right course by filling out the form below – no searching online or calling multiple training companies required. Upon receiving your request for quote, we'll respond within the next 2 business days to provide you with a list of training options (including pricing, course descriptions, and other information) tailored just for you.
If you need any help along the way, please contact your LearnSpectrum account team at SOSi@learnspectrum.com. We're here to make it easy!
For a tailored quote based on your specific location and time frame, fill out the information below.