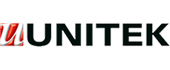 Starting in 1992, Unitek Education provides IT training to clients that represent a wide gamut of firms in terms of size and industry background. This diversification into IT training turned out to be an excellent business decision. Unitek Information Systems is now a Microsoft Gold Partner for Learning and Integrated E-Business Solutions, Citrix Authorized Learning Center, Cisco Learning Partner, and Prometric Sylvan and VUE Test Center.
Unitek Education has divisions which train in Information Technology (IT tracks include Microsoft, Citrix, Cisco and Security). They have been providing expert learning solutions for over 20 years. Unitek Information Systems is the only company in the United States to have achieved the dual status of Microsoft Gold Partner for Learning Solutions and Cisco Learning Partner.
LearnSpectrum will help you assess your Unitek training requirements and craft a custom corporate training plan to meet your needs. Please call LearnSpectrum toll free at 888.682.9485 and speak to a representative.
*Information sourced from: www.unitek.com