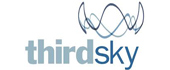 Third Sky is a full service IT Service Management consulting, education, and technology provider headquartered in San Francisco with offices across the US. Their approach to Business-Driven IT® leverages frameworks such as ITIL, CobiT, PMBOK and ISO/IEC20000 as part of a hands-on, real-world approach to ITSM that has helped hundreds of companies transform their IT organizations into strategic, business-aligned service providers delivering the highest levels of service and support, all while lowering costs.
Third Sky offers a comprehensive portfolio of educational programs to equip your staff with the necessary skills and knowledge to effectively utilize ITSM processes and technologies. They believe that education is critical to any successful ITSM program. Their training programs provide the practical experience and guidance students need to successfully design, implement, manage, and justify an ITSM program. This approach enables IT departments to transform themselves from a provider of technology to a provider of business services.
LearnSpectrum will help you assess your Third Sky training requirements and craft a custom corporate training plan to meet your needs. Please call LearnSpectrum toll free at 888.682.9485 and speak to a representative.
*Information sourced from: www.thirdsky.com