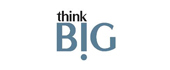 ThinkBIGLearnSmart specializes in offering blending technology training solutions combining Classroom, Virtual OnLine Live Training (VOLT), E-Learning Development, Custom Curriculum & Assessment, Web and Mobile Application training and development. They are learning architects who empower people and organizations. ThinkBIG enables them to receive the learning solutions they need, when they need them, according to their projects and preferences.
Knowing more than one skill on the job used to be neat. Today, it's a necessity. ThinkBIG can be the guide to your career and certification path. People grow professionally through new skills — ThinkBIG takes the concept of advancement seriously, and appreciates personal ambition. That's why their training calendar is designed with your productivity and preferences in mind. ThinkBIG offers course-based training from Adobe Certified Experts and Comptia CTT+ Certified Instructors who are also senior developers and consultants. That's why you might hear them say proudly, "We Build What We Teach." These hands-on, real-world experts are hand-picked to lead specialized instruction to build your skills.
LearnSpectrum will help you assess your ThinkBIGLearnSmart training requirements and craft a custom corporate training plan to meet your needs. Please call LearnSpectrum toll free at 888.682.9485 and speak to a representative.
*Information sourced from: www.thinkbiglearnsmart.com