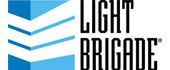 The Light Brigade, AFL's education and training division, provides fiber optic training and certification, including hands-on courses, instructional DVDs, books, and online training as well as customized fiber optic training materials for specific industries or subject matter. Over the past quarter century they have trained tens of thousands of individuals, giving them the skills they need to move forward in their careers.
Light Brigade offers a wide range of classes and location around the world. They have a course listing schedule for the United States, Canada and internationally. Many of their classes are eligible for independent certifications through third-party industry organizations and groups. These certifications are typically progressive levels and show competency in hands-on skills and technical knowledge.
LearnSpectrum will help you assess your Light Brigade training requirements and craft a custom corporate training plan to meet your needs. Please call LearnSpectrum toll free at 888.682.9485 and speak to a representative.
*Information sourced from: www.lightbrigade.com