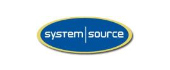 System Source is a regional systems integrator. They have the people, processes, and tools to help clients improve, maintain, and acquire all things IT and AV. Their clients ask System Source's team of 80 employees to help improve their IT operations. Some ask them to train their staff in applications or technical topics for more productivity and lower help desk costs. System Source holds public classes in Hunt Valley, Columbia and Havre de Grace or dedicated courses at their client's site. Carefully setup classrooms can be rented for private classes.
System Source has delivered quality training for over 30 years. Their locations in Hunt Valley, Columbia and Havre de Grace are convenient to everywhere around Baltimore.
LearnSpectrum will help you assess your System Source training requirements and craft a custom corporate training plan to meet your needs. Please call LearnSpectrum toll free at 888.682.9485 and speak to a representative.
*Information sourced from: www.syssrc.com