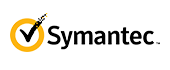 Symantec is a global leader in providing security, storage and systems management solutions to help their customers – from consumers and small businesses to the largest global organizations – secure and manage their information against more risks at more points, more completely and efficiently than any other company. Symantec's unique focus is to eliminate risks to information, technology and processes independent of the device, platform, interaction or location.
Symantec education provides a full range of training solutions to help businesses of every kind maximize IT efficiency, enable IT best practices and enhance security awareness throughout the organization. Get the most out of your investment in your products. 98% of customers who are trained and certified recognize greater benefits from their investment in products. Symantec offers a variety of training methods to help you get the best training based on your needs, budget, and preference.
LearnSpectrum will help you assess your Symantec requirements and craft a custom corporate training plan to meet your needs. Please call LearnSpectrum toll free at 888.682.9485 and speak to a representative.
*Information sourced from: www.Symantec.com