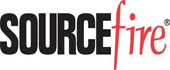 Focused on its mission to be the leader in intelligent cybersecurity solutions, Sourcefire is transforming the way mid- to large-size organizations and government agencies manage and minimize network security risks. With solutions from a next-generation network security platform to advanced malware protection, Sourcefire provides customers with Agile Security® that is as dynamic as the real world it protects and the attackers against which it defends.
Sourcefire educates security professionals around the world through a variety of different programs to meet the schedule and budget of working professionals. Their education programs are a great way for companies to reduce the cost of deployment and maintenance while also encouraging employee development. Sourcefire offers classroom instructor-led, virtual instructor-led, on-demand, onsite and custom training.
LearnSpectrum will help you assess your Sourcefire training requirements and craft a custom corporate training plan to meet your needs. Please call LearnSpectrum toll free at 888.682.9485 and speak to a representative.
*Information sourced from: www.sourcefire.com