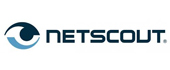 NetScout Systems, Inc. is the market leader in Unified Service Delivery Management solutions focused on assuring service delivery for the world's most demanding and complex service delivery environments. With more than 25 years of technology innovation, NetScout continues to lead the performance management market and has dramatically changed how enterprises and service providers optimize and protect service delivery to end users and subscribers across modern IP networks. NetScout has remained focused on driving technology innovation within its product portfolio to meet the needs of these organizations, providing robust tools for the efficient and effective management of dynamic applications and service delivery environments.
NetScout University is your partner in professional development and continuous learning. They have a complete range of IT learning options for enterprise and service provider, both in the classroom and online, for your entire team. Their expert technical staff has trained over 100,000 students since 1990 worldwide. NetScout University provides workshop-style, hands-on courses, both face-to-face and live virtually over the web. Their courses give you the know-how you need for new users to advanced students. They offer a full range of technical certifications for enterprise and service provider to help you achieve your professional objectives.
LearnSpectrum will help you assess your NetScout training requirements and craft a custom corporate training plan to meet your needs. Please call LearnSpectrum toll free at 888.682.9485 and speak to a representative.
*Information sourced from: www.netscout.com