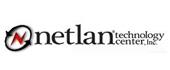 Netlan Technology Center is an award-winning training facility that offers authorized training programs for advanced learning and certification for Citrix, Microsoft, Certified Wireless Network Professional and EC Council Security. Netlan also offers instruction in VMWare, ITIL, Project Management, and RedHat Linux.
All Netlan trainers have a minimum of 10 years consulting experience. This ensures each class is taught by someone with real-world experience and hands-on skills. Their classes are dedicated to the Corporate Student. They are not open to the general public; they do not accept individuals or career changers. This helps to ensure a quality training experience because students are always in a class of peers. Their clients are encouraged to interview their instructors by phone or class audit.
LearnSpectrum will help you assess your Netlan Technology Center training requirements and craft a custom corporate training plan to meet your needs. Please call LearnSpectrum toll free at 888.682.9485 and speak to a representative.
*Information sourced from: www.netlan.com