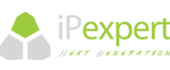 Since IPexpert was founded in 2001, the company has honed its focus and expertise on training solutions for Cisco's CCIE R&S, CCIE Voice, CCIE Data Center, CCIE Wireless, and CCIE Security certifications. They are proud to lead the market with the most comprehensive portfolio of CCIE Training products and courses in the world. With almost 4,000 successful CCIEs, they are now expanding their product line to share in Cisco's growing knowledge base of certifications by offering CCNP training and CCNA training for the R&S, Voice, Data Center, Wireless and Security tracks.
IPexpert's courses are taught by engineers that live, breathe and understand the Cisco technologies that you must master in order to pass these difficult exams. The supplemental materials they provide ("Next Generation" Video on Demand, online access to hardware, practice test quizzers and credit towards future training) are unmatched in the industry. Their team is recognized as the world's most elite group of professional instructors and possess an "overachieving" attitude that's not common in the technical training arena. Boasting a wide range of self-study products, clients can choose professionally formatted and produced workbooks, audio products, video on demand, online hardware access, eLearning products and second-to-none instructor-led boot camps.
LearnSpectrum will help you assess your IPexpert training requirements and craft a custom corporate training plan to meet your needs. Please call LearnSpectrum toll free at 888.682.9485 and speak to a representative.
*Information sourced from: www.ipexpert.com