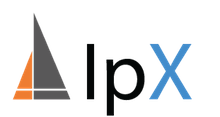 IpX provides the blueprint for business and digital harmonization. As technology through digital transformation has advanced, so has IpX. Their global workforce development sector has adapted and grown into the premier worldwide educational resource for enterprise operational excellence and high-performance culture training with courses offered in seven languages. Their global services sector ensures their clients achieve operational excellence through a unique combination of industry-leading application strategies. And their business engagement experts provide needed enthusiasm for change by infusing the mission throughout the enterprise and connecting leadership with its staff.
IpX is best known for founding their "CMII" certification program, initiated in 1986. Today, IpX remains the global industry standard for enterprise configuration management. They take pride in facilitating positive lasting change and transformation for over 2000 global companies using CM2, proven business optimization strategies and operational excellence training. Their Workforce Development staff and partner network span the globe. And IpX instructors enrich the company's mission with decades of real-world experience in both the public and private sectors. IpX offers three course delivery methods: attend at a public site, take courses online, or have the courses brought on-site.
LearnSpectrum will help you assess your IpX training requirements and craft a custom corporate training plan to meet your needs. Please call LearnSpectrum toll free at 888.682.9485 and speak to a Client Success Consultant.
*Information sourced from: ipxhq.com