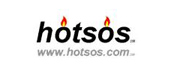 The Hotsos team knows Oracle, and they have been using that knowledge since 1999 to help over 1,000 clients and customers improve the performance of their Oracle systems. Today, Hotsos's suite of tools and services helps you succeed in keeping your business processes running efficiently. Simply stated, the Hotsos response time profiling method makes trial-and-error tuning obsolete. By providing clients with their Performance Suite of solutions, as well as offering training, consulting services and technical support, Hotsos will improve your Oracle-based business performance, even if the system has already been "professionally" tuned. Whether you are a database administrator, performance analyst, line of business manager, or application developer, Hotsos can help you.
Whatever your role, Hotsos's mission is to provide you with courses that will radically enhance your on-the-job efficiency in delivering peak-performing applications that are suited exactly to the needs of your business. You can use the methods they teach at the moment you leave their classroom to provide spectacular value to your business. Their courses focus the student's attention not upon rote learning and superficial understanding of Oracle rules of thumb, but upon a thorough understanding of how systems work. Hands-on problem-solving strategies are presented that can be carried forward directly to common problems and customized for solving less common ones. Hotsos believes that theory is essential, but without the relevant practical application, the investment you make in both time and money remains a mere academic exercise instead of valuable intellectual assets that can be applied to your day-to-day activities.
LearnSpectrum will help you assess your Hotsos training requirements and craft a custom corporate training plan to meet your needs. Please call LearnSpectrum toll free at 888.682.9485 and speak to a representative.
*Information sourced from: www.hotsos.com