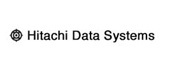 To help you store, manage, access, search, and correlate your information across different sources, Hitachi Data Systems (HDS) builds superior information technology and services. They are the trusted partner who helps you innovate with information to make a difference in your world. They are ready to do their part to help you do your part. Innovate. With Information.
The HDS Learning Center provides easy access to their instructor-led, online, and downloadable training and exams, as well as full support for Hitachi Data Systems Certified Professional, and other qualification programs.
LearnSpectrum will help you assess your HDS training requirements and craft a custom corporate training plan to meet your needs. Please call LearnSpectrum toll free at 888.682.9485 and speak to a representative.
*Information sourced from: www.hds.com