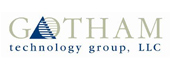 Gotham Technology Group is in the business of providing guidance and direction to IT professionals. With sales offices in Connecticut, New Jersey, New York City, and the Washington D.C. Metro area, Gotham serves clients based throughout the Northeastern United States, and delivers goods and services across the globe. Gotham has built its business and reputation on long-term client relationships. Gotham is professional, cost-effective, and accessible at all times to ensure the greatest productivity and success for their clients. Using their Best Practices methodology, they improve and optimize their clients' infrastructures, processes, and procedures while lowering the clients' overall costs.
Gotham strongly recommends that client personnel involved in the ongoing support or maintenance of critical IT systems receive the appropriate training, and offers a range of training options and courses that reflect their core areas of expertise. Gotham's Technical Education Center is a Citrix Authorized Learning Center and a Checkpoint Authorized Training Center. They offer IT Infrastructure Library (ITIL) training and sponsored VMWare and Blue Coat training. Training options include traditional classroom training at their Technical Education Center in Montvale, NJ, or on-site at client facilities, as well as e-Learning – self-paced, web-based training; virtual training – instructor-led, conducted remotely; and mentor-led training – self-paced training with an instructor available to provide guidance and answer questions.
LearnSpectrum will help you assess your Gotham training requirements and craft a custom corporate training plan to meet your needs. Please call LearnSpectrum toll free at 888.682.9485 and speak to a representative.
*Information sourced from: www.gothamtg.com