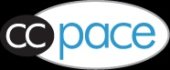 CC Pace is not the biggest consulting firm in the world. They're not the leader of all things. They're not a "revolutionary paradigm shift," whatever that means. They're just… CC Pace. And yet for those who know the name, it means something more than all the hyperbolic, self-congratulatory fluff on a typical corporate website. It means you can count on them the way their clients have been counting on them since the first day they opened their doors.
What makes agile training with CC Pace unique? Their trainers do before they teach. Their courses are led by real-world agile practitioners, not hired presenters. And because of the in-depth knowledge their trainers possess, they can customize every moment of every course—focusing on your individual interests, adapting on the fly, and delving more deeply into advanced or non-traditional topics. Any "trainer" can read a script. CC Pace's seasoned professionals can read an industry—delivering uncommon knowledge with the flexibility and interactivity that promotes real learning.
Through their 10+ years of experience helping companies and organizations adopt Agile principles, CC Pace has found that every organization has a set of unique circumstances that must be considered when optimizing an Agile training plan. That's why they provide both certified classes for individuals looking to advance their resumes, and customized on-site courses designed to establish a baseline of understanding and elevate teams cohesively. Whatever your individual needs may be, they're committed to helping you identify and implement an Agile learning approach that works for you.
LearnSpectrum will help you assess your CC Pace training requirements and craft a custom corporate training plan to meet your needs. Please call LearnSpectrum toll free at 888.682.9485 and speak to a representative.
*Information sourced from: www.ccpace.com