Enterprise Learning and Development
Think of us as an extension of
your Learning and Development team
Outsource your external training function
LearnSpectrum offers a comprehensive supplement to your HR or L&D team by providing external learning coordination and services for your entire organization.
We work with your corporate culture and support your external learning needs.
What is Enterprise Learning and Development?
YOU tell us your requirements (location, timeframe, budget, etc.)
We understand that your priorities are important
WE provide course options
Our consultants are experts in identifying the best courses across 400+ vendors
YOU select the best option that meets your needs
You make the final decision on which course option and format you prefer
WE enroll you in the course
Our consultants book the class for you and bill you for the cost of the course
LearnSpectrum does not charge any additional fees or require subscription services.
ONE point of contact for all of your organization's external training needs.
LearnSpectrum is a proven one-stop-shop for all of your external training needs
Everyone has different priorities. LearnSpectrum works with you to understand what yours are, including but not limited to:
Location/Geography: We have global training options
Timing: Is your need deadline driven? Is there a specific timeframe that is good or bad?
Delivery method – Do you prefer a classroom setting or self-paced training or something else?
Vendor preference – Since we have relationships with hundreds of vendors, do you have a preference on who fulfills your learning need?
Extensive knowledge of the training industry
Relationships with over 400 vendors
Expertise in vendors by topic
Delivery method flexibility (instructor-led, private vs public classes, etc.)
Access to subject matter experts who provide consultation on the best options to meet your objectives
Our enterprise savings allows us to pass savings on to you
We do not charge fees; simply pay for the class you select
You will get a better price than MSRP
We save you TIME by doing the course research for you so you can stay focused on your mission
We are vendor neutral; we do not have specific agreements or incentives from training vendors, which allows us to recommend the best courses at the vendors that provide them
We know the industry experts for the topics being taught
We maintain a catalog of over 37,000 courses at over 400 vendors and we add to it each day
What determines value? We quantify it by the combined associated costs invested within each students request. The actual tuition savings we provide to your enterprise and the time we save your team with our knowledge.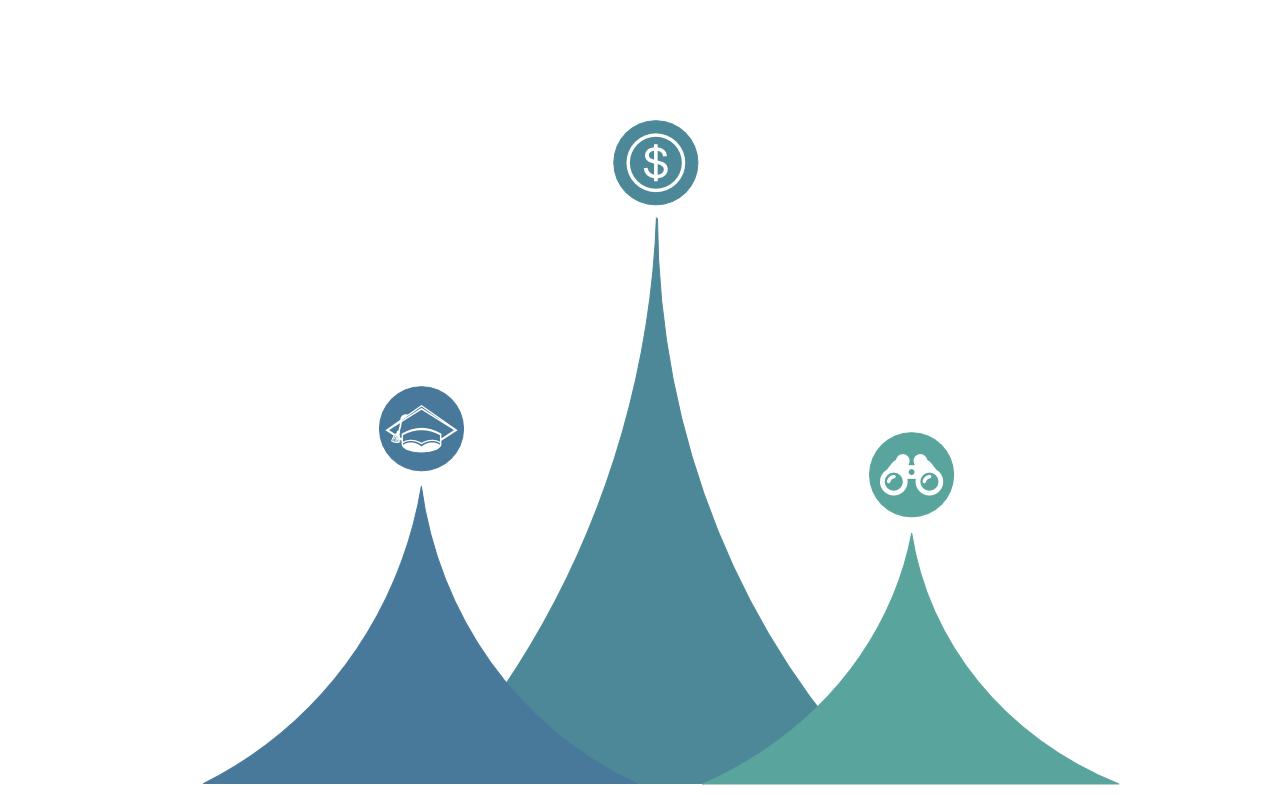 Slide One
Hard Cost Savings
(Tuition in $)
Actual Customer
savings per transaction
Soft Cost Savings
(Time saved in $)
Imagine you could provide your entire organization with immediate access to the best training options available to develop necessary skills without adding expenses to the bottom line. With LearnSpectrum, you can.
We support individuals, teams or an entire enterprise. Contact us and see how we can assist you.